Celebrating An Adoption, A Move, A Birthday, A Book Sale, and More!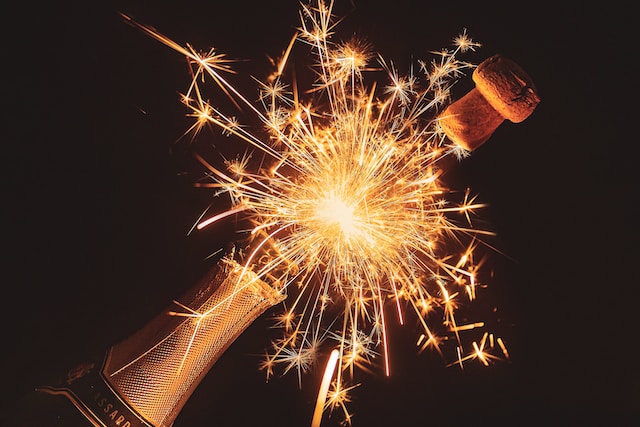 Amid the chaos around the world and within our lives, we can find things to celebrate. For me, that's involved special days regarding my dog, my parents, and my writing career.
First, my dog Jeremiah. This sweet black-and-white Shih Tzu was rescued seven years ago from a puppy mill situation. The organization, Hearts United for Animals, brought Jeremiah (then named 'Stormy') from a hopeless situation into a sanctuary filled with hope. After spending time socializing him and giving him the medical procedures he needed (including major dental work), the organization listed him as available for adoption. My husband and I traveled more than 600 miles to meet him and introduce him to Mary, our springer/cocker spaniel mix. The two became fast friends, and in mid-September 2017, Jeremiah (the new name we gave him) became our dog through adoption. He was three years old at the time. A few weeks later, we celebrated his fourth birthday.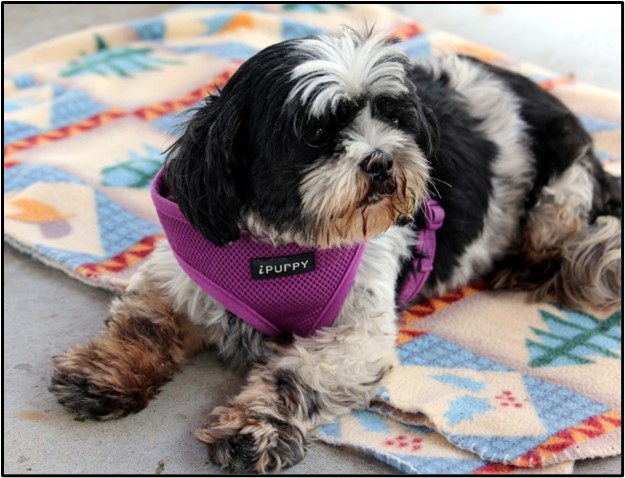 On September 28 of this year, Jeremiah turned 10 years old. He remains a sweet companion, my travel buddy, and my lap dog. I'm so thankful for Hearts United for Animals and their mission to rescue puppy mill dogs and help them and other animals find new, loving homes! The past six years with Jeremiah have been a blessing, and I look forward to more years together. He's officially a 'senior dog' now, and we know every day is a gift.
The third thing I'm celebrating is a successful move, bringing my parents from Montana to Wyoming. They now live less than 30 miles from my home, in a delightful small community that still has, despite its size, a wonderful medical clinic, a fantastic library, a bank, and a grocery store, all within a few blocks of the apartment complex. Their residence is one of the larger apartments in the building and has new flooring, carpeting, curtains, and paint. A balcony provides a lovely view of the surrounding hills. The colors of the sunrise and sunset are stunning, and the place, created especially for seniors and the disabled, is quiet and run by a friendly, caring manager.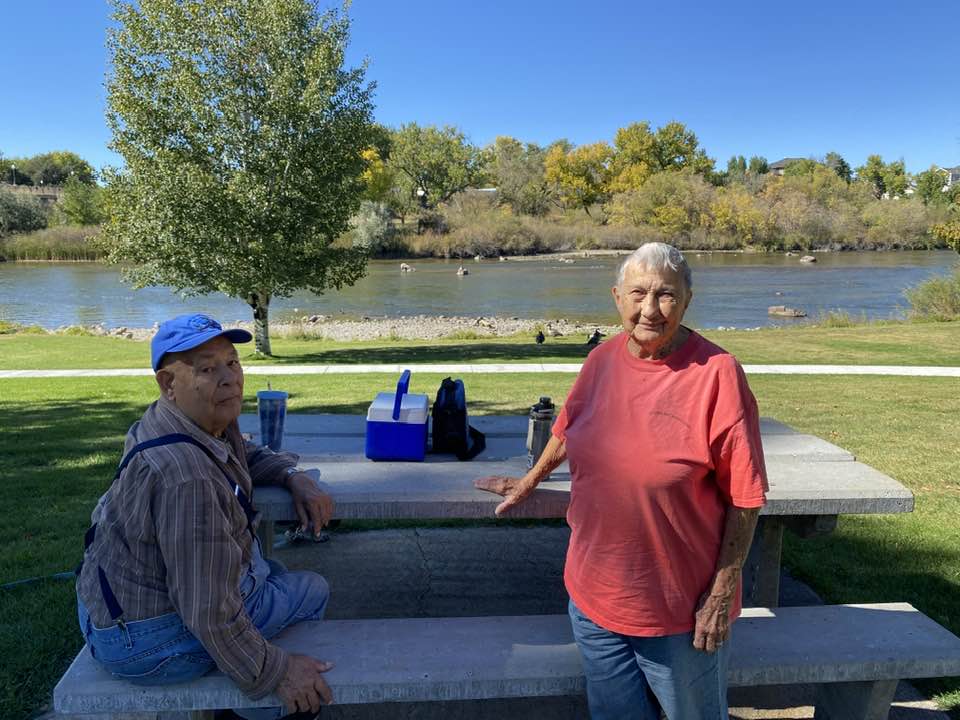 I thought the change, from house to apartment, from one community to another, would be difficult for them emotionally; however, they are adjusting well, and both have told me how happy they are with the apartment, the complex, and the community. And I am happy they are closer. No more 500-mile one-way drives! I'm looking forward to this holiday season and spending the time with them.
The fourth celebration focuses on my writing career. Four years ago this month, I released my first romance novel. Rescue Road is the story of a 40'ish woman who had cared for her aging grandmother, and after her beloved Grams' death, buys a ranch for back-taxes and sets up an animal rescue sanctuary. However, two other people have their eyes on the property; neither takes her moving in very well at the beginning. But one, an EMT named Levi, finally accepts the fact, and, as the two work out a land swap, romance begins to bloom.
The story takes place in southwestern Montana near Yellowstone National Park. In honor of the book's anniversary, a new cover and new content grace the pages, and a sale on the e-book version starts Friday, October 13 and continues through the month.
Additionally, my newest Pet Rescue Romance story, Love Takes Flight, also goes on sale in e-book format. This story also takes place in Montana, but this time in an area north of Missoula. A federal biologist and the granddaughter of people who owned a farm meet and it's not long before a strong bond forms. Sparks fly as well as each learns something about the other that creates a chasm in their developing relationship.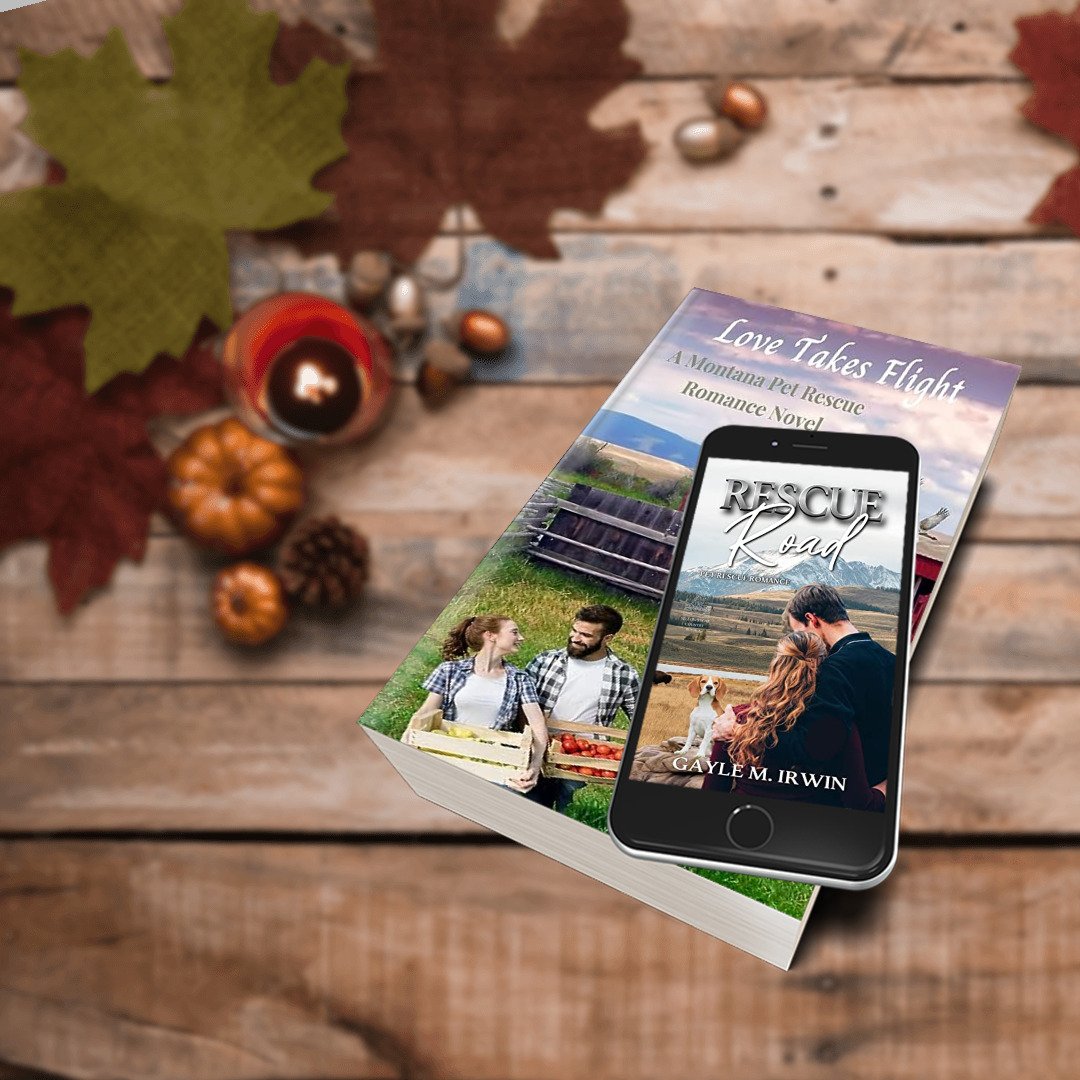 Pet rescue and adoption are highlighted in both books, and
the e-book versions will be on sale during October in e-book form for just $1.99 each.
October is National Adopt-a-Dog Month, a time to remember the nearly three million dogs that enter animal shelters and rescues every year. Just about as many cats also go into shelters and rescues annually. Sadly, according to the ASPCA (American Society for the Prevention of Cruelty to Animals), more than 900,000 companion animals are euthanized, not just because of medical or behavioral issues, but because of the lack of space. More adoptions need to happen to reduce that awful number of healthy animals that are killed. Although there are many no-kill shelters and rescues, those also need increased adoptions so they can help other animals who need their care.
#AdoptDontShop is the hashtag used to bring greater awareness to the need for more adoptions and to the special month of October designated as Adopt-a-Dog Month.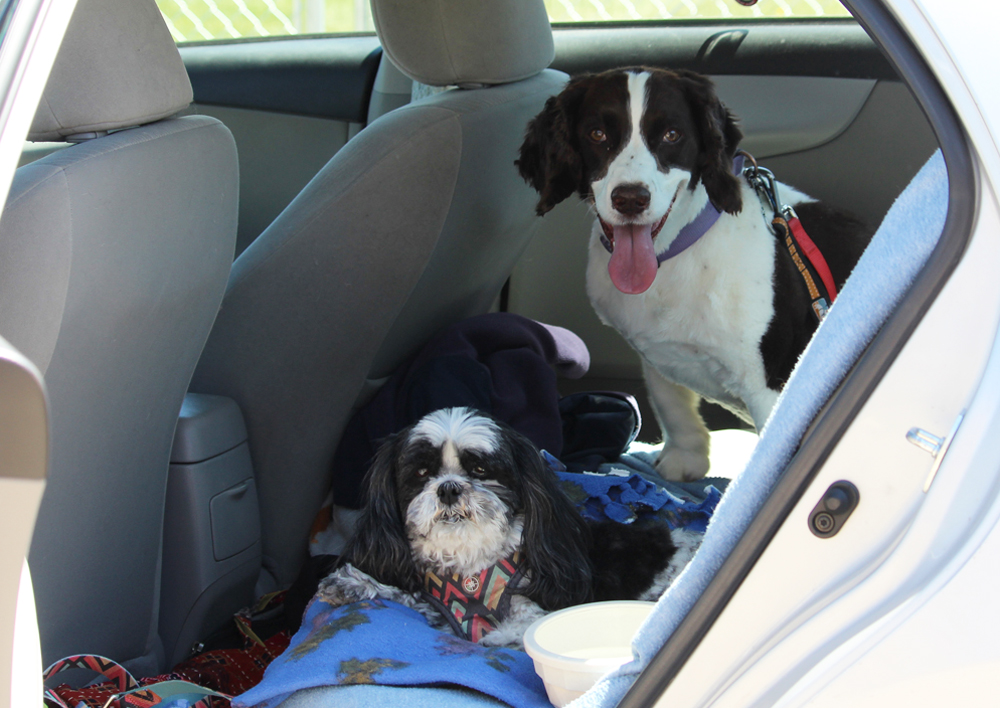 The sale of my books, both the pet rescue romance stories and the children's dog books, help animals in need. I donate a portion of all sales, online and in-person, to pet rescue organizations, so if you buy a book (or two or more!), know that part of your purchase price goes to help dogs, cats, horses, and other animals in need of adoption.
October brings a deeper chill as temperatures drop and winter approaches. Why not celebrate Adopt-a-Dog Month, Jeremiah's adoption and birthday, and my parents' move (they are part of the reason I enjoy animals and nature so much), and buy a book or two (maybe even gift some stories to a friend or family member)?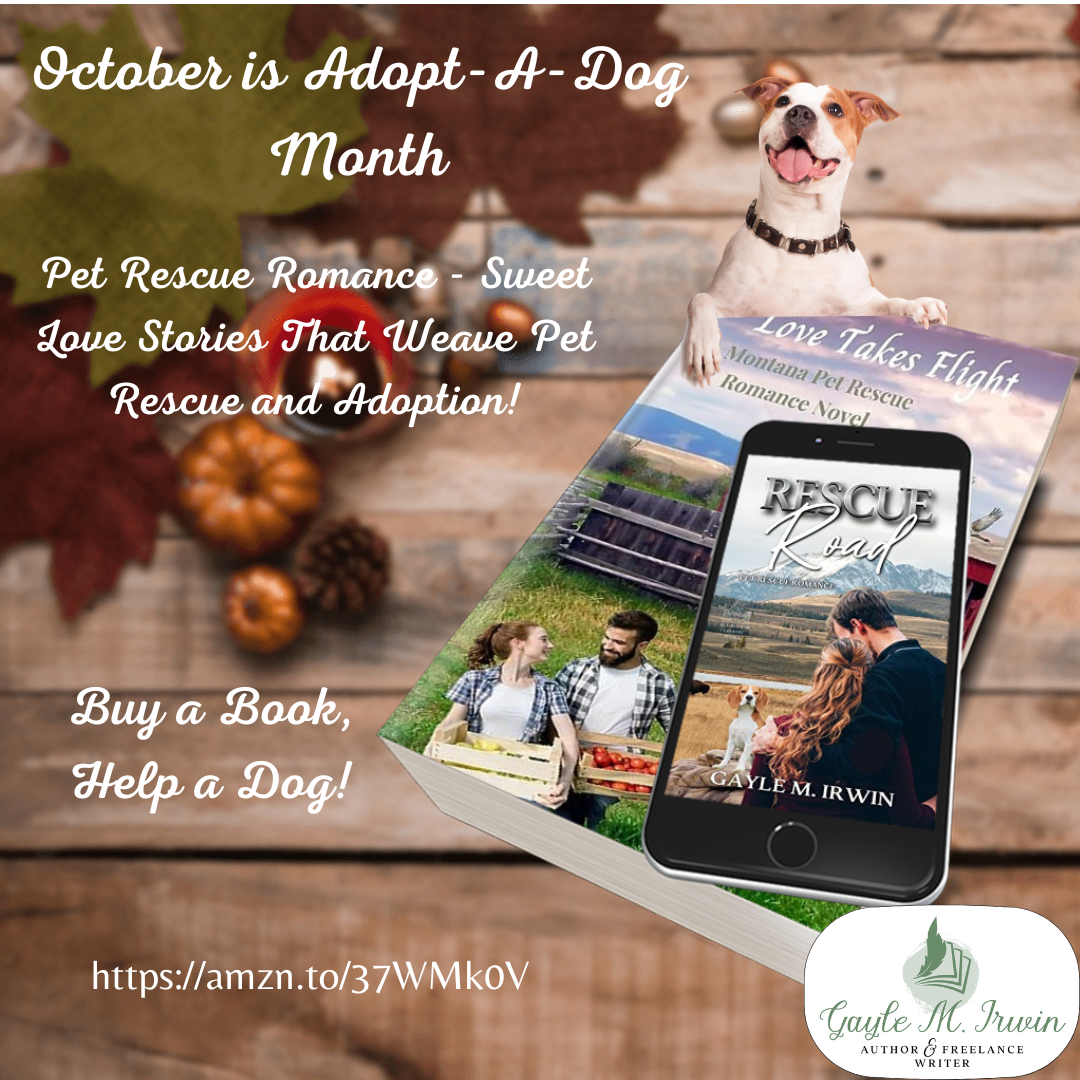 If you prefer a different online retailer, like Barnes & Noble, Kobo, or Apple, you can find Rescue Road through this link: https://books2read.com/u/4DE9Oe
Let's celebrate together – Happy October!