Pet Rescue Romance Series Book #1 - Rescue Road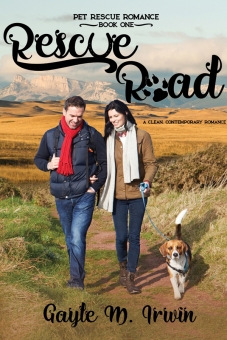 Freelance writer Rhiann Kelly shelved romance for years. Her dream of starting an animal sanctuary takes deep roots after finding the perfect location in southwestern Montana and purchasing the property for back taxes. Emergency medical technician Levi Butler knows his elderly friend left the ranch to him in his will. Levi anxiously awaits the probate to be complete so he can plan his retirement and begin his dream of raising and selling horses.When Rhiann and Levi find each other at the ranch simultaneously,sparks fly - and not the romantic kind. Yet their mutual attraction deepens, especially after Levi finds Rhiann injured in an accident. Meantime, land developer Dallas Patterson sets his sights on charming Rhiann to obtain the land.Can Rhiann and Levi work together to detour Patterson and find a solution in which neither needs to give up their dream or will the fence line of their hearts – and the property - separate them forever? Can their broken paths weave their hearts together as they travel the rescue road?
Pet Rescue Romance Series Holiday Story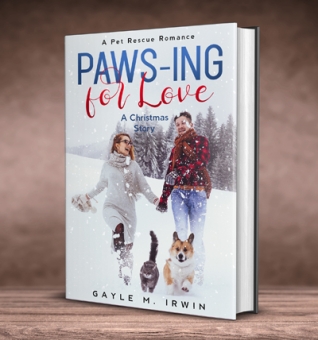 Christmas Hope or Heartbreak?
Colter, Montana waltzes in brilliance during winter, with glistening snow on mountain peaks and diamond-like frost on trees and rivers. Romance and dreams flourish in this Christmas card setting. However, news of friends missing after a raging blizzard and a later accident and subsequent illness disrupt the lives of Rhiann and Levi Butler, who operate a horse ranch and pet rescue sanctuary. Will the joy of Christmas be silenced or strengthened after a pair of stray animals take refuge at the Butlers' property? Can a cat named Mina and a Corgi christened Maverick deliver hope or will they add more heartache for a couple and community struggling with fear and sorrow?