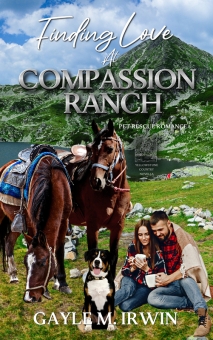 A ranch like no other …
Erin Christiansen is still adjusting to life as a widow. She seeks additional healing by volunteering at Compassion Ranch, a sanctuary for former research animals. Upon arrival at the majestic and unique northwestern Wyoming ranch, she meets Mike, a man she knew in high school, whose compassion for animals and people might be the balm Erin needs.Retired veterinarian Mike Jacobs is no stranger to loss. Five years after the accidental death of his wife, he now serves as ranch manager of Compassion Ranch. He not only fixes fence and provides tours, but he applies his veterinary skills and his heart for animals to his work. Upon recognizing Erin from high school, he can barely believe his first love will spend a few weeks at the sanctuary. Can Erin and Mike span the years since they have seen each other or do they, like many of the rescued animals, have wounds that run too deep to trust and love again?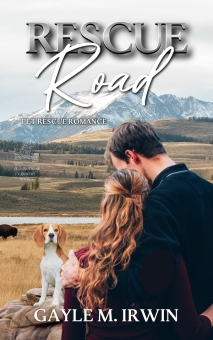 Freelance writer Rhiann Kelly shelved romance for years. Her dream of starting an animal sanctuary takes deep roots after finding the perfect location in southwestern Montana and purchasing the property for back taxes. Emergency medical technician Levi Butler knows his elderly friend left the ranch to him in his will. Levi anxiously awaits the probate to be complete so he can plan his retirement and begin his dream of raising and selling horses.When Rhiann and Levi find each other at the ranch simultaneously,sparks fly - and not the romantic kind. Yet their mutual attraction deepens, especially after Levi finds Rhiann injured in an accident. Meantime, land developer Dallas Patterson sets his sights on charming Rhiann to obtain the land.Can Rhiann and Levi work together to detour Patterson and find a solution in which neither needs to give up their dream or will the fence line of their hearts – and the property - separate them forever? Can their broken paths weave their hearts together as they travel the rescue road?