My Montana Love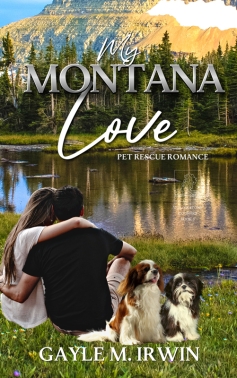 Crisis and Chaos in Paradise
Rhiann and Levi married five years ago. Their blissful life on a Paradise Valley, Montana ranch, buying, breeding, and selling horses and operating a rescued animal sanctuary, is challenged when Levi experiences a health crisis. A much-anticipated anniversary trip to Ireland postponed, an unexpected financial situation, and a past traumatic experience she thought she had put behind her causes Rhiann to face critical decisions. Can she keep the ranch and sanctuary solvent and her marriage intact, or will these incidents cloud her judgment and cause chaos she cannot control?

A sweet, contemporary, later-in-life romance that follows the book Rescue Road and its primary characters, set in scenic western Montana and featuring rescued animals and lifechallenges to which many of us can relate.
$1.99 USD | 979-8713018979