Celebration Amid the Storms – Thanksgiving 2023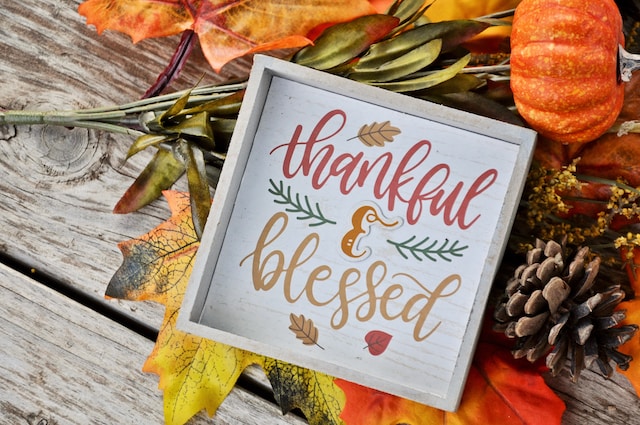 In a few days, we Americans will celebrate Thanksgiving, a day set aside by presidents, and eventually Congress, to celebrate harvests, end of wars, family, and more. Many people will gather around tables filled with food, share laughter with family and friends, and watch football games, parades, and movies on television.

With the holiday, however, can come distress and sadness. People missing from those tables due to death, illness, or deployment. Elderly people in nursing homes who are lonely because no one visits. Homeless men, women, and children, many of them veterans of past wars who have no holiday meal or loved ones around them. People estranged from family for various reasons, and others suffering physical illnesses and ailments.

There are personal storms, national storms, family storms, and natural storms, and all of them can tear us apart. Perhaps our physical health or financial health … or the lack thereof. Maybe there's tornadic activity in our community or among those in our family, natural as well as emotional.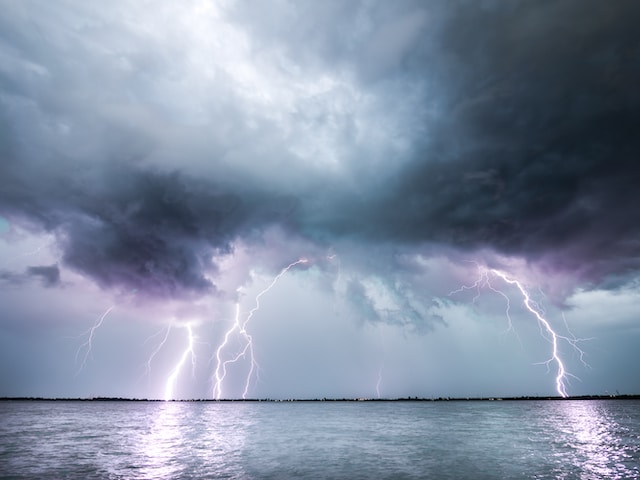 There are joys and challenges to the holiday season, including Thanksgiving, just as there are joys and challenges in life. I'm fortunate to spend this particular holiday with my parents, whom my husband and I moved from their Montana residence of nearly 30 years down to Wyoming to be closer to us. That's a blessing. However, my mother has gone through two surgeries in the past month, and the latest, which took place last week, has been difficult for her to rebound from. That's a challenge.

As I reflect upon a year now nearly gone, I know storms in our family life have been plentiful, from health crises and deaths of loved ones, including beloved pets, to business challenges for me and my husband. Yet amid the crashing waves and overwhelming floods, we will still celebrate Thanksgiving.

I try to find blessings, things for which to be grateful, instead of focusing on the challenges, trials, and difficulties, especially during November, known as Gratitude Month. Every day, I attempt to voice aloud three things for which I'm grateful. Some of those this year have been:
Living closer to my parents and being able to help them when needed

Friends, especially those who are spiritual and prayerful

My pets

My husband

The lovely autumn we've experienced in Wyoming and the natural beauty around me

Appliances that help make domestic life easier

Food in the fridge, in the pantry, in the freezer, in the grocery stores, and on my plate

The publication of new books, stories in anthologies, and many different articles

Animal rescue organizations and conservation groups

Readers of my books and how, together, we give to those organizations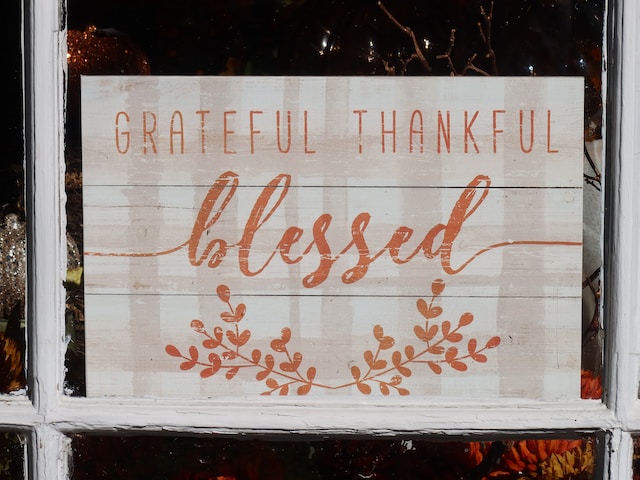 As the holiday season draws ever closer, I hope you find many things for which to be grateful for as well. Think upon the good things that have happened this year, especially if you have also weathered many storms and experienced several difficulties. Facing those challenges can be overwhelming, but blessings can always be found – you might just have to look harder and think smaller to things we often take for granted, such as running water, a vehicle or community transit that gets you to and from places, a job that pays the bills, a retirement and/or social security and health care for your older age, a grandchild's smile, a dog's devotion, a loyal friend or two, the rain/snow that bathes your yard, a robin or chickadee singing in the tree, music that cheers …

What can you celebrate and be thankful for?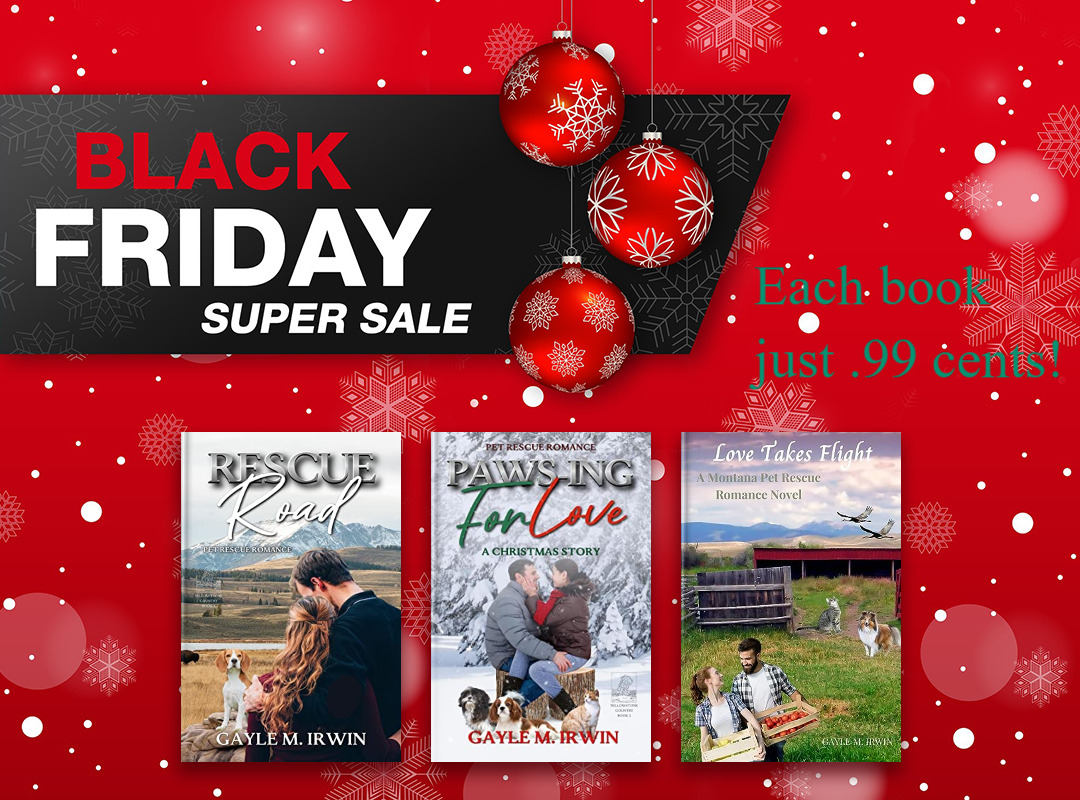 I'm grateful to have books to share, and in the giving and celebratory spirit, I'm discounting this Thanksgiving week. From Wednesday, November 22 until Tuesday, November 28, my stories "Rescue Road," "Paws-ing for Love: A Christmas Story," and my summer release "Love Takes Flight," are on sale in e-book format for just .99 cents! Gift copies to yourself and/or to friends and/or family members who enjoy sweet, contemporary romance that weaves pet rescue and adoption into the story. A percentage of all purchases during this time will go to Best Friends Animal Society, an organization in Utah that helps animals in need and other shelter and rescue organization across the U.S. that cares for companion animals in their communities. Help me help them by purchasing a book – or several! At just .99 each, you can fill a lot of stockings with uplifting, delightful reads!

To buy any of these books, go to my Amazon Author page: https://www.amazon.com/author/gayleirwin

Or, if you prefer a different e-book company, you can find the books on Barnes & Noble, Kobo, Smashwords, and Apple Books.

Happy Thanksgiving!