Self-Care Amid Stress
The official first day of summer takes place today. I'm traveling three out of the four weekends in June and the first weekend in July. I've interviewed people for stories, written multiple articles for publications, attended writers' conferences, and spent time with friends and family. Each event and opportunity has been wonderful but adding the layer of work as a writer and at my day-job plus meeting constant deadlines, as well as driving six to ten hours at a time creates stress (and don't forget the packing, unpacking, laundry, and re-packing!!)—double, triple stress!
One vital thing I've discovered in the course of my life and that is the importance of self-care, especially amid stress. Whether in college, building and maintaining a career or job outside the home, or creating and managing a family (some people do all three at once!), stress overtakes us. We are not meant to maintain a race driver's pace; we need rest and relaxation.
While attending Wild Deadwood Reads last weekend, my author companions and I frequently passed a spa as we drove from our Air BnB house to the writer's conference and book festival and back. The idea of a massage after three hours sitting in a classroom sounded SO WONDERFUL! Although none of us went to the spa, we did take a few hours to drive in the Black Hills. Gazing at the green hillsides and sapphire lakes, observing white-tailed deer, families of Canada geese, and an osprey, and sitting in the serenity of nature brought joy and relaxation.
One highlight of our adventures took place in Custer State Park: encountering and interacting with burros. That experience took me back to my childhood and visiting the area and engaging with these burros' ancestors as an eight-year-old. My adult smiles and joy certainly matched those from my young years!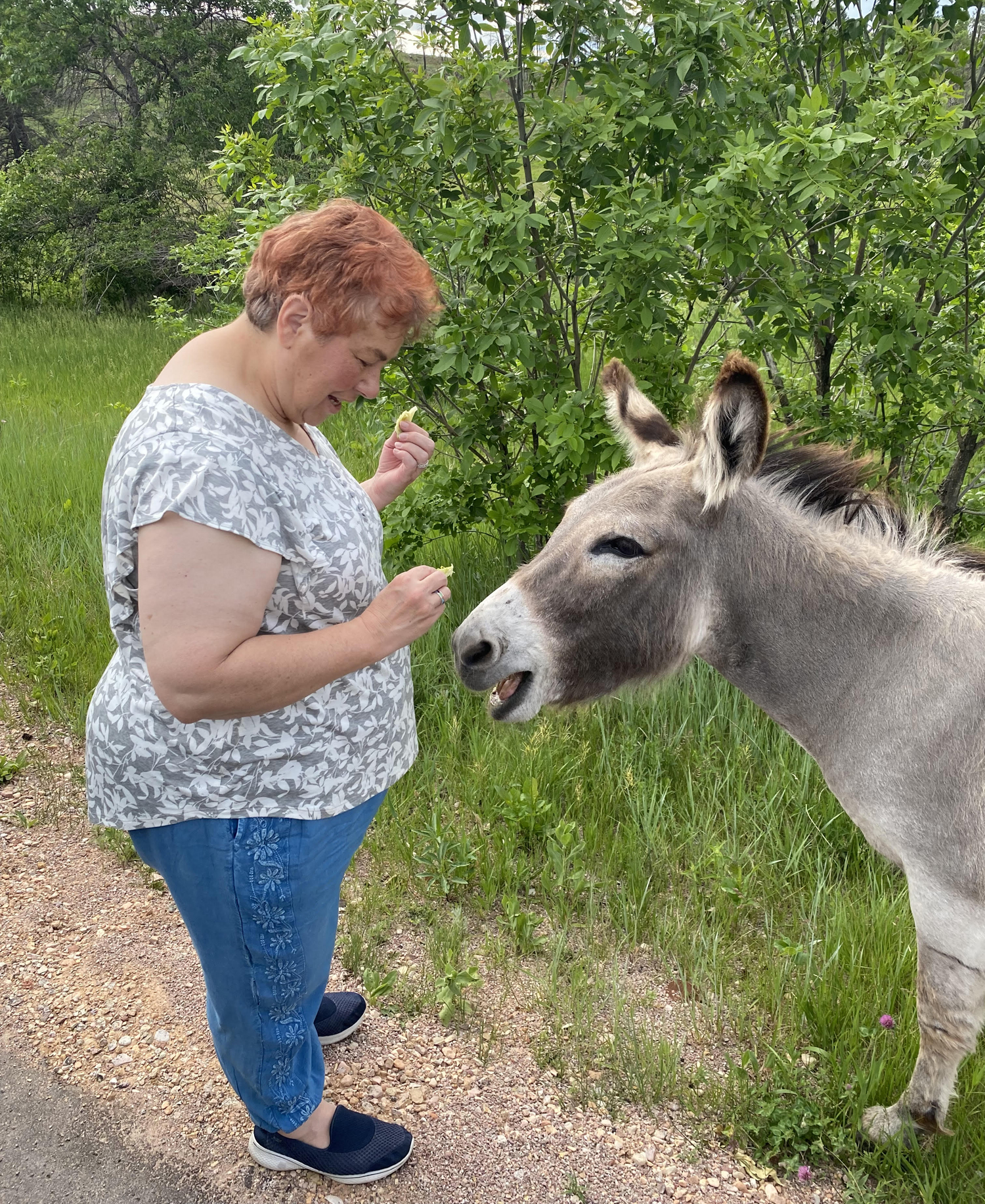 On Sunday, after returning home, I spent the late afternoon and early evening at the cabin and mountain acreage my husband and I own near our Wyoming home. Each of us sat on the deck he constructed two years ago as we read our different books and sipped wine. Our dogs frolicked around the wooden structure or explored along the nearby fence line. Hubby and I relished a light meal and one more glass of wine in the fading light before returning home (we can get to or return from the cabin in less than 30 minutes).
I woke up Monday morning refreshed, re-energized, and re-focused on tasks at home and for work. That 'downtime,' both amid the frenzy of travel and the harried schedule of the past few weeks, and the weeks yet to come, and the buzzing in my brain from new knowledge and networking, calmed to a steadier state physically and emotionally.
Rest and relaxation are vital to a balanced life.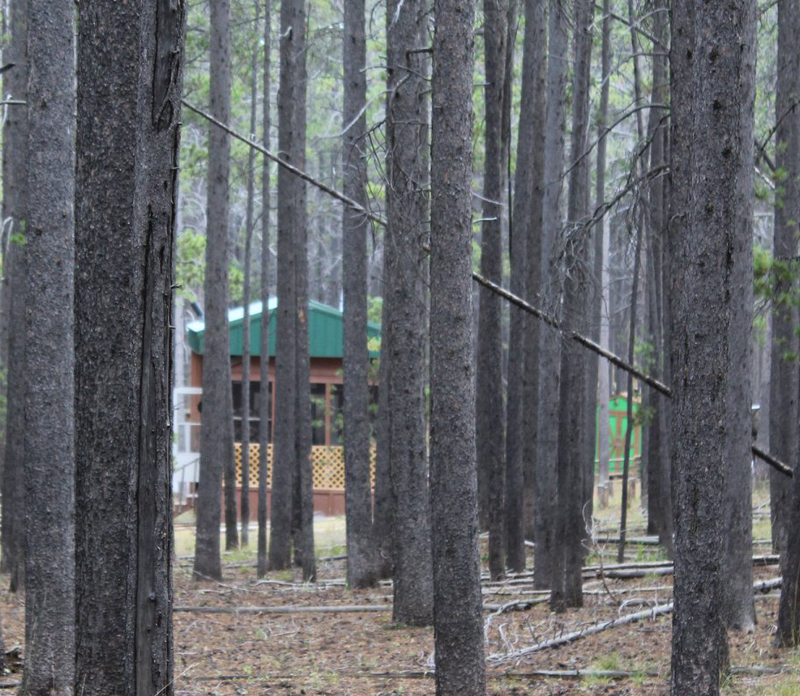 As summer dawns and people's schedules continue their hectic pace with summer school, swim lessons, baseball, softball, work, family reunions, vacations, and so much more, remember to take the time to wind down, to rest, and to relax. Take care of yourself and encourage those around you to do the same. Enjoy the little moments of life, for ultimately, they matter most.
Find self-care tips at this Psychology Today site: https://www.psychologytoday.com/us/blog/click-here-happiness/201812/self-care-12-ways-take-better-care-yourself