New Books to Enjoy This Holiday Season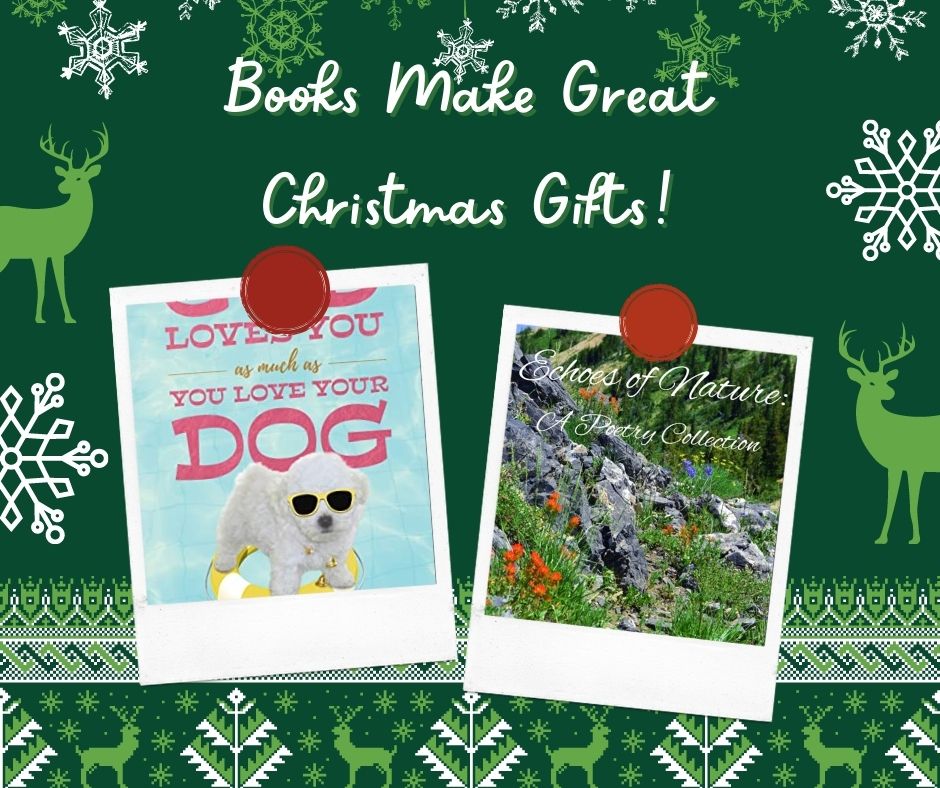 Two writer friends released books earlier this month. If you enjoy works about nature and about dogs, I believe you will enjoy these two selections.
The first is a poetry collection. My friend Bonnie Sargent has written poetry for decades, and this year, she decided to create a collection and publish a book. I helped her along the way, and now her first book has published on Amazon! "Echoes of Nature: A Poetry Collection" is available in e-book and print formats.
Poetry is a language all its own. Although I dabbled in this literary form decades ago when I was a young woman in love, I don't consider myself a poet. These writers must convey in short format what they want readers to understand. Poets are often thought-provoking. Sometimes they are humorous. And most times they create imagery so amazing, your breath is taken away. Bonnie does all of this. Her humorous works include a poem about feeding her pot-bellied pigs. Her thought-provoking poems include reflections while rafting the Colorado River, and her inspirational, heart-touching works include several about her dogs.
I hope you'll take a look at her work and consider purchasing a book for yourself and/or someone you know who enjoys poetry. The sections of Bonnie's books are nature, animals, seasons, and faith, and all of her poems bring delight and insight.
Find her book on Amazon here: https://bit.ly/3VArbCj.
You will also find samples of her poetry on her website:
https://bonniesargentwriter.pubsitepro.com/blog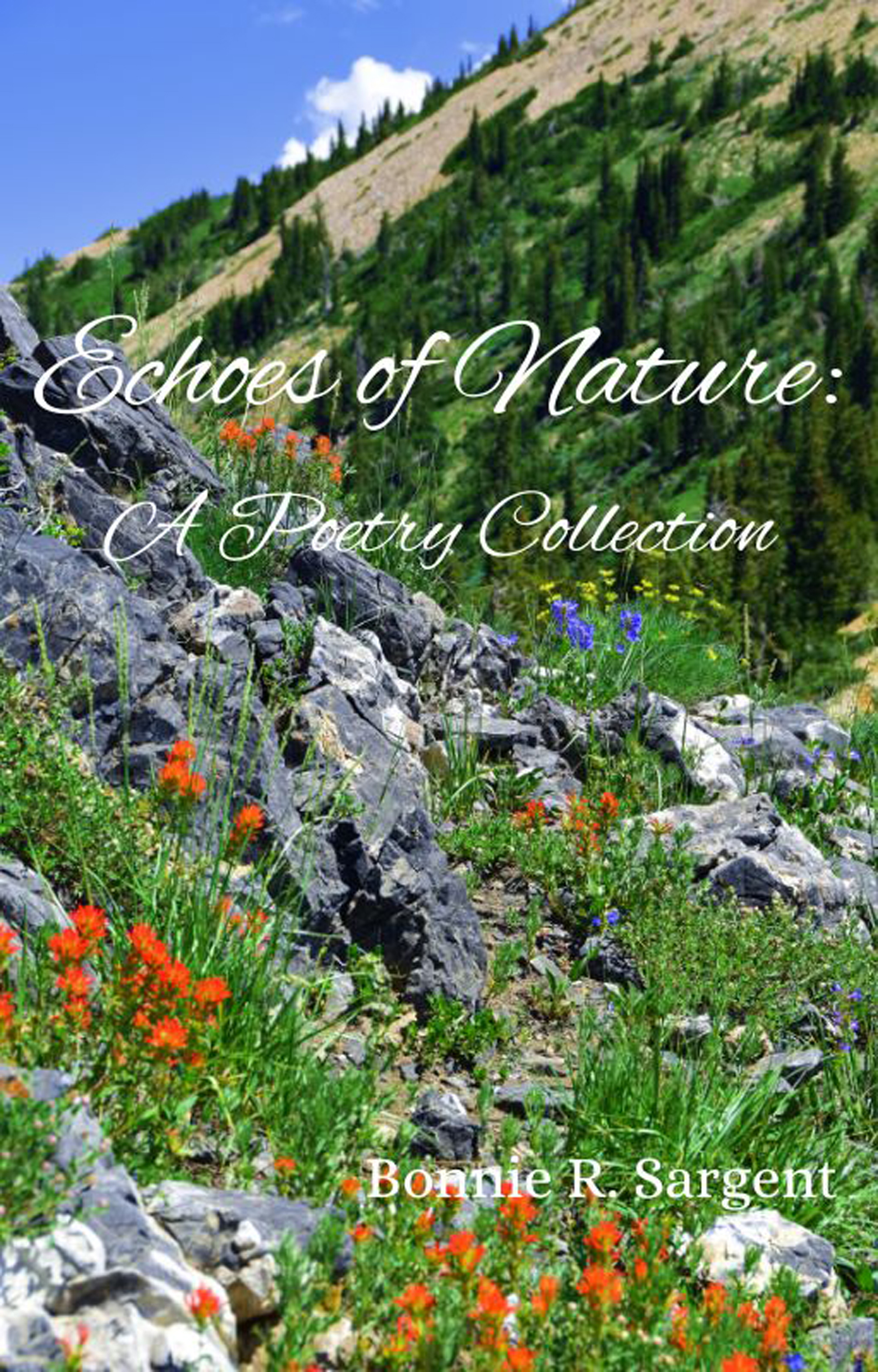 Leslie Vicary is an author I met through an online group. I connected with her immediately, for she loves dogs, and she loves God. I've written books about the lessons people can learn from dogs, faith and life lessons, because I believe those important traits, like courage, perseverance, loyalty, and trust, are components of dogs given by God to help us in our life (and faith) journey.
Leslie's new book, "God Loves You as Much as You Love Your Dog," is a delightful, easy read, reminding us how much God truly loves us. Her wit sprinkled throughout the pages, she serves up hope and honesty in her reflections about God's love and connections between His love for people and people's love for their pets, including dogs, cats, and other animals.
Her book is available in print and Kindle formats, and for the next few days, the Kindle book is FREE! Order your copy here: https://amzn.to/3gZ06tu.

You might also consider gifting a copy to your Christian dog friends and family members!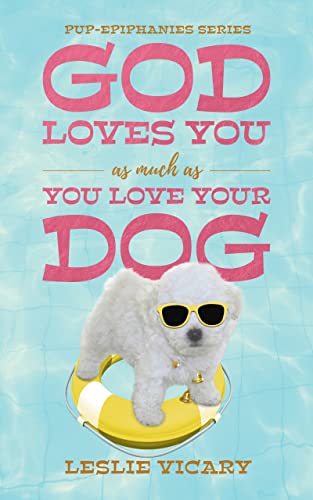 Find Leslie on Facebook: facebook.com/leslievicary.writer.
I enjoy getting to know new authors and reading their books. I also enjoy helping them when I can. As small businesspeople, authors and freelance writers serve a common good: to educate, to entertain, to inspire. I think both of these women writers are doing just that, and it's my pleasure to introduce them to you.